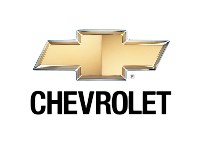 The straightforward Chevy logo may seem mundane to the spectator at the first glance but it indeed holds huge significance in the corporate world. A brilliant simple cross in customary metallic colors representing the automobile industry defines the Chevy logo completely. Being a very simple yet elegant trademark, the Chevy logo design compels an everlasting impact on the human mind.
A trademark identity is the major ingredient used to promote a corporation and its products. Produced by one of the world's most governing automobile makers, General Motors, Chevrolet is a leading brand of top-class vehicles. Evidently, the company needed a logo design for promoting and marketing their product. Hence, the Chevy logo was first introduced in 1913 by William Durant.
Design Elements of Chevy Logo:
Rumor has it that there are some disputes as to who designed the Chevy logo and where it originated from. Some propose that Louis outlined the Chevy logo, being motivated by the Swiss cross. However, other part of mass says that Durant designed the Chevy logo followed by the inspiration from well-designed wallpaper in a French hotel.
Color of Chevy Logo:
Lending a feeling of excitement and adventure, the Chevy logo uses yellowish golden color for the illustration and black for the text inscribed. The consumption of the vibrant and bold colors make the Chevy logo appear trendy and flashy. These hues build a sensation of entertainment and sportsmanship. The yellow shade evokes innovation and cheerfulness however; the black shade reflects the strong and bold character of the Chevy logo.
Font of Chevy Logo:
Apparently, the Chevy logo engraves the company name palpably, giving it a Logotype look. The Chevy logo is exclusive and memorable due to its oversized and simple font. The name serifs are sparkling and bold, giving an outstanding blow to the Chevy logo. The easier text highlights the design and makes it easier to memorize the company name.
Shape of Chevy Logo:
The Chevy logo is recognized everywhere because of its decent look. It is often regarded as the Chevy bowtie, though it does not appear like a bowtie. If analyzed, the bow is vertically mounded with the company name, offering a civilized look.
The easily remembered Chevy logo is widely respected for its simplicity, creativity and decency. It is regardless of words to define it. Chevy logo has a pioneering impact in the automobile industry. It truly expresses the philosophy of the company and creates a global imposing picture that has been acknowledged throughout the world.