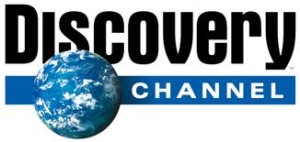 The Discovery Channel is an American cable specialty and satellite channel distributed by Discovery Communications and was founded by John Hendricks. On June 17, 1985, the channel was launched with a $5 million start-up capital from different investors. It creates documentary television programming for the main Discovery network. It also is focused on shows about reality television, occupations, and automobiles as well as speculative investigations that aim to entertain younger audiences and families.
Design Elements of the Discover Channel Logo
The name Discovery pertains to the objective of the channel: to discover and learn new things. And this is exactly what the Discovery Channel logo portrays.
Color of the Discovery Channel Logo
The Discovery Channel logo consists of three colors, namely black, blue, and white. The color black represents fear, sophistication, power, death, sexuality, mystery, elegance and grief. The meanings of the color black are exactly what the channel aims to deliver for their televiewers. These do not focus on the emotional aspect but rather the reality behind the different segments and shows that the channel is showing. The shows, whether investigative that showcases mystery or ghost stories which would bring fear, pertain to what really is happening around the world. Blue means technology, security, mystery, patience, and order. It is also the color that gives the impression of reliability. The channel is keen on being known as a channel that provides facts that are accurate and reliable. The white, however, focuses on the clarity that the message of their shows bring. Furthermore, the color white in the logo was placed there to make sure that the word 'channel' is emphasized.
Symbol of the Discovery Channel Logo
The globe is the ultimate symbol of the channel. And it is probably the most suitable symbol for the Discovery Channel logo. It depicts how our planet is so huge that there are a variety of interesting facts and mysteries that have yet to be discovered. It also denotes how the cable company has extended its reach to viewers worldwide from east to west. The world is just awesome, as the channel says.