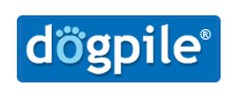 Dogpile, a registered (October 31, 1996) trademark of InfoSpace Inc., is a meta search engine that takes results from Google, Yahoo!, Bing, Ask.com, About.com and several other famous search engines, including those from audio and video content providers. The Dogpile search engine was born as an idea of Aaron Flin, a research attorney turned amateur programmer who was apparently upset at the inequality of results that were produced by the various search engines of the time.
Dogpile has a very diverse approach to looking up the requested search information. Dogpile, after pulling information results from several research engines, filters for duplicates and after analyzing these results, returns them to the user in the form of an organized list, containing very basic and simple results.
According to Alexa, Dogpile has a universal rank of 2,287, and has 10,256 external websites linking to it. The top categories for dogpile.com include Metasearch / InfoSpace.
Today it is classified as one of the more well-known and well recognized sources for web search information as compared to similar research engines.
DESIGN ELEMENTS OF THE DOGPILE LOGO:
The Dogpile logo is of the search engines name which is designed in a very creative and a thoughtful manner.
Shape of the Dogpile Logo:

The Dogpile logo uses a rectangular background with the name of the search engine written inside it. The "O" in Dogpile takes the shape of a dog's paw which mainly contributes to all the attention the logo receives today.
Color of the Dogpile Logo:
The color theme of the Dogpile logo is white used in the font, and blue in the rectangular background.
Font of the Dogpile Logo:
The font of the logo very well compliments its shape and color. The only letter that is distinctive is "O" which basically refers to the idea of a dog digging for clues/information.