Gucci Logo
The Gucci logo is 2 bold interlocking G's and are often referred to as the "Double-G's".   The Gucci logo is the most recognizable and distinguished label in the fashion industry.  The logo was designed to represent the initials of the founder, Guccio Gucci.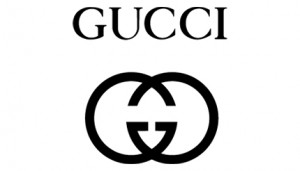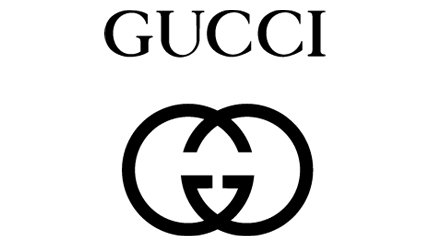 Gucci (or technically named The House of Gucci) was founded in Florence Italy in 1921.  It is a designer fashion label, that produces fashion items, including high end leather goods and clothing.  Guccio Gucci of Florence, founded the company after working in Paris and London in the hotel industry.  After seeing the luxury luggage, he started a high-end leather shop when he returned to Florence.  Three of his sons joined, Aldo, Vasco and Rudolfo and expanded the company with additional shops in Milan and Rome.  Aldo Gucci designed the Gucci logo, which has since been recognized all over the world as a symbol of sophistication and luxury.
Gucci  wholesales products in upscale department stores, franchises and operates 278 direct stores worldwdide.  The Gucci logo is artistically designed, and has been timeless and classic since the design took shape, and is seen and recognized in shops all over the world.
During World War II, the handbags were made of cotton, instead of leather, because of a shortage of materials.  The emblem displayed on the cotton handbags was the Double-G combined with red and green bands.