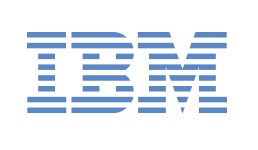 IBM has undoubtedly proved to establish the world's most decipherable logo design. It is one of the best examples of a simple yet attractive emblem and is certainly an ideal illustration of the brand. IBM logo depicts confidence, value, quality and innovative technology for the customer. This is the reason IBM logo has contributed immensely for the company promotion in the IT market.
Initially, the company adopted a globe version for IBM logo. Through the years, it was redesigned and improved several times. When globe version of IBM logo failed, the company employed a friendly and easy image for the logo design. In the renovated emblem, the letters 'IBM' were inscribed in a bold and impressive typeface. After some years, this IBM logo was again revamped but the alphabets were featured in the same manner.
Design Elements of IBM Logo:
At present, the IBM logo is recognized worldwide due to its easy going image. The new version of IBM logo was designed by Paul Rand who had designed IBM logos previously as well. This logo design is very much similar to the earlier one with more solid and balanced image.
Shape of IBM Logo:
IBM logo holds a rectangular structure which defines high corporate approach of the company. Inside the rectangle, the words IBM are inscribed in a highlighting fashion. This shape was adopted in the new IBM logo design and has never been used earlier.
Color of IBM Logo:
Black tint is used graciously in the IBM logo. This is one of the most professional colors that can be used for logo designs. Black explains the strength of the company and gives a new direction to the logo class.
Font of IBM Logo:
IBM logo represents a very simple and hard to forget typeface. The letters are emblazoned in a bold font which projects decent characteristics of the firm and its products. Alphabets in IBM logo have horizontal stripes which furthermore underline the attributes of IBM industry.
Related blog post(s):
Paul Rand: The Grandfather Of Logo Design