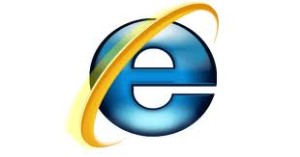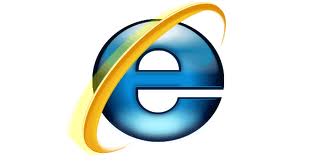 The Internet Explorer is a series of graphical web browsers developed by Microsoft. It has been part of the line of operating systems of Microsoft  since 1995. The browser was first released as a part of the add-on package for Windows 95. Later versions were then available. Internet Explorer is now one of the most widely used browsers that has attained a peak of 95% usage share in the years 2002 and  2003. This browser has been designed to view a wide range of web pages. It also aimed to provide various features in its operating system. The latest version of this browser is the Internet Explorer 10 that permits both Windows 8 applications and desktop applications.
Design Elements of the Internet Explorer Logo
Microsoft has named their browser Internet Explorer because they believed that through this application, the users can explore the net and see what's in it without any difficulties.
Color of the Internet Explorer Logo
Blue seems to be one of the colors that Microsoft uses in their logo, brands and products. Blue in the Internet Explorer logo means security and authority. It can also pertain to calmness. Another color that is visible in the Internet Explorer logo is yellow. The color yellow depicts the feeling of happiness and comfort. Microsoft has been well-known for creating advance computer technology and one of this is the Internet Explorer. The Internet Explorer logo was designed to give the users not only the security but also the convenience of surfing the internet without any delays or hassle.
Symbol in the Internet Explorer Logo
The Internet Explorer logo is a lowercased letter 'e' with a yellow ring that seems to be revolving around the letter. This represents the browser's capability to allow the users to visit different sites, anytime, anywhere.