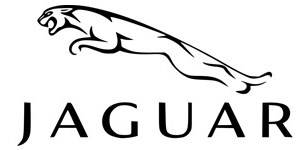 Famous for its graceful styling and sporting performance, Jaguar was conceived in the early 1920s in United Kingdom by the two young motorcycle enthusiasts, William Lyons and William Walmsley. The company was initially named as Swallow Sidecar (SS) Company, but later assumed the name of Jaguar Cars Ltd. in 1945, after the Second World War due to the unfavorable connotations of the SS initials. It started off with making popular aluminum sidecars for motorcycles in 1922 and eventually transitioned into manufacturing passenger vehicles. In 1898 the Ford Motor Company acquired Jaguar Cars Ltd. and in 2008 it was was once again acquired by the Indian company Tata Motors Ltd.
Today Jaguar is enhancing its fantastic reputation for quality and satisfying its many customers by producing elegant, fast and stylish cars types including XJ, XK and XF.
DESIGN ELEMENTS OF JAGUAR LOGO:
The professional Jaguar logo design was seen for the very first time in 1935 on the first new style of sedan that was produced at the time (known as the S.S. 100 Jaguar), but later on, when it started the production of Jaguar cars, it renamed and altered its logo to the famous wild cat 'Jaguar' leaping over its Word mark logo name.
Shape of the Jaguar Logo:
The logo consists of a jumping jaguar across the company's name possibly representing velocity, control and quickness of the cars manufactured by the company.
Color and Font of the Jaguar Logo:
The use of black color in Jaguar logo very well goes with the company's image and also compliments the physical jaguar. Moreover, the font style used is "Algera", which is also pretty sophisticated.
Simply put, the jaguar font is very chic and rightly depicts the image of the company of producing one of most elegant and fast cars in the world.