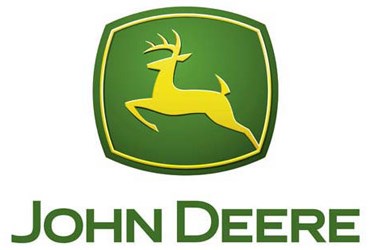 John Deere Company was founded in 1837 by John Deere. In 1868 the business was incorporated under the name Deere & Company in Moline, Illinois. The company is a popular producer of agricultural machinery in the world. In its 173 years of existence, the company has worked its way to becoming one of the most known, valued and trusted of American brands. Its major agricultural products include tractors, combine harvesters, balers, planters/seeders, ATVs and forestry equipment. The company is also an important dealer of construction equipment, as well as equipments used in lawn, grounds and turf care, such as ride-on lawn mowers, string trimmers, chainsaws, and for a short period, snowmobiles.
John Deere gave way to the steel plow industry by developing and manufacturing the first self-scouring steel plow. The full story of John Deere & company over all the years is one of people, places and products that reflect the company's core values of reliability, superiority, dedication and originality.
DESIGN ELEMENTS OF THE JOHN DEERE LOGO:
Through its logo, the Deere & Company gives out the message that it is one of the strongest companies that will continue to remain in the race of agricultural product industry for many years to come. It also tells us that this brand will continue to add value, expanding the offer well beyond its products.
Shape of the John Deere Logo:
The John Deere logo shows a picture a running deer in a round square background along with the name of the company's founder. The running deer indicates that nothing has a chance to slow down the company's rapid growth- which is as fast as the speed of a deer.
Color of the John Deere Logo:
The John Deere logo features a yellow and green combination that gives it a calming, refreshing and cheerful look. We often see these colors in their products as well.
Font of the John Deere Logo:
The font style of the John Deere logo is simple yet memorable because it features the company owner's name whose struggle and inventions will never be forgotten.