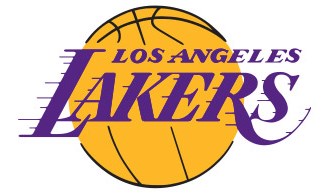 The Los Angeles Lakers is a professional and a highly successful basketball team based in Los Angeles, California. This American team is a part of National Basketball Association (NBA). It was formed during the year of 1946 in Detroit, Michigan when Ben Berger and Morris Chalfen purchased the Detroit Gems from National Basketball League (NBL) for a sum of $15,000. Later the team was reallocated to Minneapolis and was named after the state's nickname which is "Land of 10,000 Lakes".
Under the leadership of its coach, John Kundla, the Lakers won their first five NBA championships from 1949 to 1954. In 1960 the team moved to Los Angeles, featuring Hall of Famers Elgin Baylor, Jerry West, Gail Goodrich, and Wilt Chamberlain, but despite the wealth of talent, the team lost 6 times against the Boston Celtics. Later in 1972, they celebrated their first win in Los Angeles under Bill Sharman.
The Lakers' became even more popular in the 1980s, when they secured five more championships over a period of nine years with the remarkable efforts of Hall of Famers Magic Johnson, Kareem Abdul-Jabbar, James Worthy and coach Pat Riley.
After facing defeat in both the 2004 and 2008 NBA Finals, the Lakers reclaimed the championship for the 15th time in 2009. They defeated the Orlando Magic four games to one. On their victory John Hollinger, basketball analyst and writer ranked the Los Angeles Lakers as the best NBA franchise of all time.
DESIGN ELEMENTS OF LAKERS LOGO:
The team has changed its logo thrice, with the present one being updated in 1991. The Lakers logo has witnessed various improvements with regards to the quality of color, resolution and shape.
Shape of the Lakers Logo:
The Lakers logo features a basket ball that represents the team's identity, and streaks in the text depict the team's fast pace.
Color of the Lakers Logo:
The use of gold in the basketball reflects the enthusiasm and creativity we witness in the players of Lakers whereas purple in the text signifies the team's royalty.
Font of the Lakers Logo:
The Lakers font seems to be a custom design. The font style has remained the same with little modifications in the color and resolution.