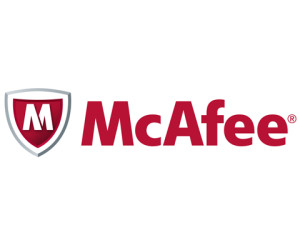 McAfee is an American computer security software that is not only famous in the United States but also throughout the world. It was founded by John McAfee in 1987 and its headquarters is now located at Santa Clara, California. McAfee is the largest security technology company that is committed to give the best possible service there is. During the year 1997, Network Associates was formed in response to the merger of Network General and McAfee Associates. In February 28, 2011, the company was bought by Intel.
Design Elements of the McAfee Logo
The McAfee logo has gone through its fair share of modifications but it did not stop the company from being recognized worldwide.
Name in the McAfee Logo
The name McAfee has made its way to the hearts of its clients. But during the merging, the associates decided to change the name into Network General. Unfortunately, the company's original name rings a bell more than that of the new name. That is why it was changed back to McAfee. The name McAfee denotes their desire to understand and help their various clients and customers. It also means creating and maintaining a seamless net surfing experience by guarding the user's computer and blocking unwanted viruses. The company assures that their products will guarantee the security of anyone who have them installed in their computers.
Color of the McAfee Logo
The McAfee logo bears the color red. Red actually means warm and is a positive color. The color also means that action should be taken immediately. Aside from that, the color red means strength and passion as well as danger and warning. The McAfee has proven that their anti-virus services are able to take action immediately upon installation in one's computer.
Symbol in the McAfee Logo
The symbol in the McAfee logo is more known as the m-shield. From the symbol itself, the McAfee aims to shield and be the protector of the computer system against viruses that might disrupt programs or worse, ruin the system for good.