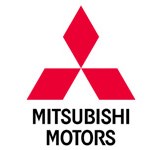 The Japanese conglomerate enjoys the sixth position among the world's largest automakers and seventeenth position among the world's largest global vehicle production company. Mitsubishi produces and markets passenger cars and light commercial trucks in its domestic markets as well as in other Asian countries and North America. Its line of passenger cars includes the Diamante sedan, the Galant sedan, several mini-cars for the Japanese market, the hatchback Colt, and the Montero and Endeavor sport utility vehicles for North American consumers. The company intends to grow as a global player and as a strong partner within the DaimlerChrysler-Mitsubishi Motors Corporation alliance.
The origin of Mitsubishi Motors traces back to 1917 when the company first launched its Model A which is the Japan's first succession production automobile. The success of the company continues, as even today it is engaged in developing a range of technologies designed to improve the safety and environmental features of its products, thereby catering to the needs of its customers.
DESIGN ELEMENTS OF THE MITSUBISHI LOGO
The word "Mitsubishi" is a combination of two words "Mitsu" which means three and "hishi" (comes from "bishi") which is used to denote a diamond shape. Altogether the word means three diamonds which is clearly depicted in the Mitsubishi logo.
Shape of the Mitsubishi logo:
Mitsubishi logo takes the shape of a rhombus or three equally shaped diamonds that signifies integrity, reliability and trust that it tries to build with its customers by providing them safe and eco-compatible car range.
Color of the Mitsubishi Logo:
The red color in the Mitsubishi logo, besides other features, seems to promise an exciting and thrilling driving experience to the Mitsubishi car lovers without sacrificing any convenience it offers.
The Mitsubishi logo is very famous and one of the many reasons behind its growth as a strong global player, and is recognized by almost every car aficionado worldwide.