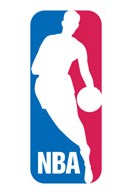 The National Basketball Association, more commonly known as NBA, is an emerging men's professional basketball league in North America that began operating on June 6, 1946 as the Basketball Association of America. It is one of the four main North American professional sports leagues, which include Major League Baseball (MLB), the National Football League (NFL), and the National Hockey League (NHL). This basketball league comprises of 30 franchised members out of which 29 are based in USA and the remaining one in Canada. It has many international and individual team offices that are directed outside its head offices situated in the Olympic Tower on Fifth Avenue, New York City. NBA Entertainment and NBA TV Studios are directed out of offices positioned in Secaucus, New Jersey. The first NBA game was played in Toronto in 1946.
The North American League has developed significantly from a small league making basketball a fastest growing sport in the world. The history of the NBA is filled with amazing stories and charismatic characters; from the first superstar, George Mikan of the Minneapolis Lakers, to its current star Yao Ming of the Houston Rockets.
DESIGN ELEMENTS OF THE NATIONAL BASKETBALL ASSOCIATION LOGO:
The NBA Logo features Jerry West, the American basketball player who played his entire professional career for the Los Angeles Lakers (one of the NBA teams). He was a very keen player and will always be remembered as being one of the greatest guards ever known in the history of basketball. He will remain on the NBA Logo for many years to come.
Shape of the National Basketball Association logo:

The NBA logo displays a running image of Jerry West who seems to be enthusiastically approaching the basketball net. His image gives strength to the NBA teams and also encourages them to follow in his footsteps.
Color of the National Basketball Association logo:
The use of lively colors- red and blue- in the NBA logo correlate with the vibrancy of the fast paced game of basketball.
Font of the National Basketball Association logo:
The NBA logo also consists of the National Basketball Association initials close to the feet of the Jerry West showing the league's association with the remarkable player.