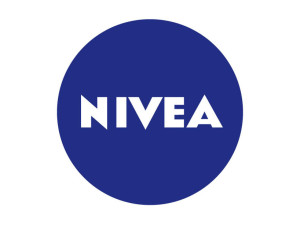 NIVEA is a skin and body care brand that is known and patronized globally. The company was originally owned and founded by a pharmacist named Carl Paul Beiersdorf on March 28, 1882. In 1900, the company was then ran by Oskar Troplowitz. On that same year, he was able to develop a water-in-oil emulsifier that is typically used as a skin cream. It was then the first ever stable emulsion of these kinds of products. The company's first name was Eucerin which later on became NIVEA.
The NIVEA brand has become an established name in all fronts of the cosmetic industry. Their products range from the classic body lotion, shower gels, shampoos to the different hair-styling products as well as famous creams for every skin type.
Design Elements of the NIVEA Logo
In its 100 years of existence, the NIVEA logo has gone through a lot of modifications and redesigns. The brand was first known with the eye-catching blue color.
Name in the NIVEA Logo
As mentioned above, the company was originally named Eucerin. It came from the chemical, which was one of the ingredients in creating a wonderful beauty cream. As years went by, the company changed its name to NIVEA. NIVEA comes from a Latin word niveum or niveus which means snow-white.
Blue Tin in the NIVEA Logo
The blue tin in the NIVEA logo has been part of the company since 1925 and it has embodied the brand values for quite a long time already. Before, the tin symbolizes the consumers' concept of closeness, trust and expertise. The iconic blue tin in the NIVEA logo now translates to the brand's values – a product that the consumers can feel and see, since all its products are recognizable worldwide.
Bottle in the NIVEA Logo
The bottle is now considered part of the NIVEA logo since it also has a meaning to share. The bottle conveys the perception of being soft and skin-friendly. The tilted cap actually is a representation that their products are not only friendly to the skins of their consumers. The bottle is also easy to use, handle, and store.