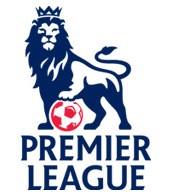 Sponsored by Barclays Bank, the Premier League is an English professional league for association football clubs, and one of the most watched sporting leagues around the world. The league, sometimes referred to as the Barclays Premier League, was formed as the FA Premier League on 20 February 1992 following the decision of clubs in the Football League First Division to break out from The Football League, which was originally founded in 1888.
In many years the Premier League has become the most profitable football league in the world booking combined club revenues of £1.93 billion ($3.15bn) in 2007–08 and attracts millions of viewers all over the world and provides a challenge for the top football players.
This popular English League was given the International Trade Award for its great contribution to the international trade and the value it brings to English football and the UK's broadcasting industry. Moreover it was awarded Queen's Award for Enterprise in the International Trade category by Her Majesty Queen Elizabeth II in April 2010.
Altogether 43 clubs have been in competition in the Premier League but only 4, i.e. Arsenal, Blackburn Rovers, Chelsea, and Manchester United have managed to win the title. Chelsea was the one to win the latest 2009-2010 season.
DESIGN ELEMENTS OF THE PREMIER LEAGUE LOGO:
The current logo of the Premier League has been continuing since 2007 with slight changes in the color shades and resolution. The lion still remains the core part of the logo but now appears to be more confident.
Shape of the Premier League logo:
The Premier League logo depicts the image of a ferocious lion signifying the dignity and authority that lies within the players of the league's teams. It shows that the team members are willing to take up any challenge that comes their way.
Color of the Premier League logo:
The use of lively colors red and blue in the Premier League logo correlate with the vibrancy of the fast paced game of football.
Font of the Premier League logo:
The Premier League has also changed its font with the letters now in the uppercase instead of lowercase.