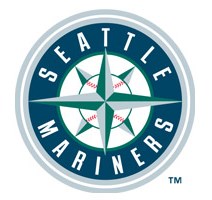 The Seattle Mariners is a major American professional baseball team based in Seattle, Washington. The team became franchised in 1977. The Mariners are a member of the Western Division of Major League Baseball's American League. Since their inception in 1977 until June 1999, the club's home park was the King-dome. The club's history up to the year 1990s was quite unfortunate and poor, without a winning season, until 1991. Later in 1995, the team made a notable success when it won its first division championship and defeated the New York Yankees in the American League Division Series. Since their first division triumph, they have never won an AL Championship, and remain one of three franchises never to have played in a World Series. The Mariners have the record for most wins in a single season with 116, which they got in 2001.
The "Mariners" name finds its origin from the prominence of marine culture in the city of Seattle. Some of the most notable players in Mariners history include Ichiro Suzuki, Ken Griffey, Jr., Gaylord Perry, Randy Johnson, Edgar Martinez, Jay Buhner, Jamie Moyer and Alex Rodriguez.
DESIGN ELEMENTS OF THE SEATTLE MARINERS LOGO:
The nickname of the team, "the M's", is a title that featured in their primary logo from 1987 to 1992. The current team colors are navy blue, teal, and metallic silver, after having been royal blue and gold from 1977–1992.
The Seattle Mariners lLogo is one of the most famous logos in Washington State. The Mariners logo was created for the team in 1993 and is still in use. The team had several other team logos in the past but those were, however, not very well-received- – both critically and commercially.
Shape of the Seattle Mariners Logo:
The Seattle Mariners logo design is a baseball on an 8-pointed compass.
Color of the Seattle Mariners Logo:
The colors used in the team's logo are different shades of blue and silver depicting the patience and persistence of the team to be in the race with the other competing baseball teams despite its initial losses.
Font of the Seattle Mariners Logo:
The font of the logo is simple and goes well with its shape and color.