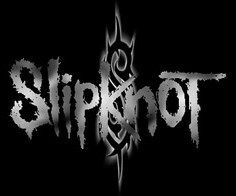 The origin of Slipknot dates back to 1995. It is an American heavy metal band based in Des Moines, Iowa. Their music is extreme and enraged, with recurrent changes of pace, and an affluence of sonic detours. Their mix of post-Korn alternative metal, Marilyn Manson-esque neo-shock rock, and rap-metal helped them to gain a major popularity in the so-called new-metal explosion of the late 90s. The current line-up of Slipknot includes Sid Wilson, Joey Jordison, Paul Gray, Chris Fehn, Jim Root, Craig Jones, Shawn "Clown" Crahan, Mick Thomson, and Corey Taylor. Each member of the band carries a distinctive Halloween mask and matching uniforms. Aside from their real names, the band memebers are also referred to by numbers 0 through 8 which adds to their mysterious anonymity.
In 1999 the band released their debut album which was titled "Slipknot". Their next two albums were "Iowa" (2001) and "Vol.3 (The subliminal verses)" (2004). Their fourth album came out in 2008. The band has been chosen for 6 Grammy awards for their amazing tracks including, "wait and bleed", "my plague", "left behind", "duality", and "vermilion".
Today, Slipknot is classified among popular musical groups of the Contemporary music scene, with their melodic singing, strong lyrics and violent stage antics that captures the hearts of it audiences all around the world.
DESIGN ELEMENTS OF SLIPKNOT LOGO:
There are a number of slipknot logos featured in different colors usually red, black and white; however the one displayed above is taken from the band's official website.
Shape of the Slipknot Logo:
The Slipknot logo consists of a rectangle with the name of the band in it.
Color of the Slipknot Logo:
The black in the background gives the Slipknot logo a stylish and an edgy look. The white in the font reflects the purity that lies within the Slipknot compositions.
Font of the Slipknot Logo:
The font of in the logo appears to be devilish; it simply signifies the violence we witness in the Slipknot songs and stage performances.