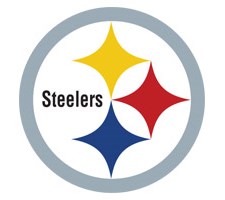 Initially named as the Pittsburgh Pirates, Pittsburgh Steelers is a known American football team founded in 1933 by Arther Joseph Rooney. The ownership of the Steelers has remained within the Rooney family since its inception. The present owner is Dan Rooney, Arther's son, who has been given much control of the franchise. Steelers is the fifth-oldest franchise in the National football League (NFL) belonging to the North Division. The team is named after the city's prominent steel industry and is based in Pittsburgh, Pennsylvania.
The Steelers has enjoyed a few decent years, but they mostly were the recurrent losers of the NFL. With the exception of the 1960s, which featured only three Super Bowls, the Steelers have appeared in at least one Super Bowl in every decade of the contest. The Steelers were the first NFL franchise to achieve four Super Bowl titles in six seasons during the years 1974 to 1979. The team also won their recent championship, Super Bowl XLIII in 2009.
DESIGN ELEMENTS OF THE STEELERS LOGO:
The Steelers logo, originally designed by Pittsburgh's U.S. Steel appeared in 1962, is based on the "Steelmark". The logo now belongs to the American Iron and Steel Institute (AISI).
Shape of the Steelers logo:
The Steelers logo consists of three asteroids surrounding the teams name all within a ring. The original meanings behind the asteroids were, "Steel lightens your work, brightens your leisure, and widens your world."
Color of the Steelers logo:
The primary colors used in the three asteroids represent the ingredients in the steel-manufacturing process: Yellow for coal, Red for iron ore, and Blue for scrap steel.
Font of the Steelers logo:
The black bold fond style has been kept pretty simple as compared to the other elements of the logo.