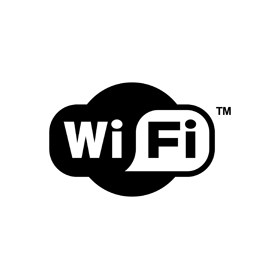 Wi-Fi is a prolific technology that allows electronic devices to exchange data using radio waves (wireless) over a computer network that includes a high-speed internet connection. Wi-Fi is defined as any wireless local area network or WLAN product that is aligned with the standards of the Institute of Electrical and Electronics Engineers.
Devices, such as computers, video game consoles, tablets or smartphones can use Wi-Fi and connect to a network like the Internet, which can be accessed by the wireless network. Looking for hotspot coverages from different areas can be achieved through the use of multiple overlapping access points. Wi-Fi can be less secure compared to wired connections because possible intruders do not need a physical connection. There are, however, web pages that use SSL which makes it secure. But unencrypted Internet access can still be easily detected by intruders. And because of this threat, Wi-Fi has now adopted new encryption technologies. There is now a feature called Wi-Fi Protected Setup, which allows users to stop intruders from getting in.
Design Elements of the Wi-Fi Logo
It has been a wonder for so long why the Wi-Fi logo appears that way. So, here are its design elements and the corresponding meaning.
Name in the Wi-Fi Logo
The term Wi-Fi was first used commercially during the year 1999 and the name was coined by the Interbrand Corporation. The term was meant to easily get the attention of the users. The Interbrand invented Wi-Fi as something that sounds like Hi-Fi or high fidelity. Wi-Fi basically means Wireless Fidelity. The Wi-Fi Alliance used the slogan "The Standard for Wireless Fidelity" but later removed it for better marketing.
Color of the Wi-Fi logo
The yin-yang Wi-Fi logo color represents the certification of the product for interoperability.
Circle in the Wi-Fi Logo
The circle at the back of the Wi-Fi logo symbolizes the circulating high-speed internet access that can easily be tracked through the use of the improved Wi-Fi.